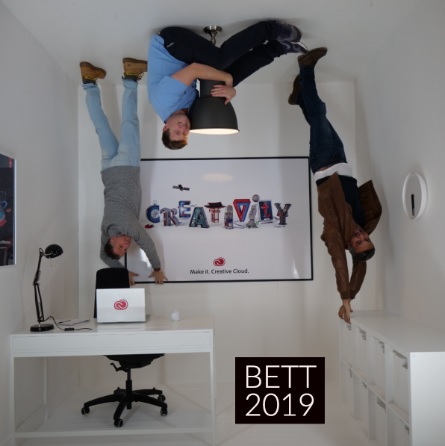 I am currently working as Head of Digital Learning in an Independent International school. I am an experienced Director of IT with expertise of managing various teams and balancing large budgets. My background in Education and Technology informs my mindful but competitive approach. I am fuelled by my passion for understanding the bigger picture related to the everyday actions. I consider myself a 'life-long learner,' eager to both build on his academic foundations in Educational Leadership and stay in tune with the latest Educational Technology strategies. My desire to help and support others pushes me to design innovative content and engaging training sessions. I have also vastly improved the productivity of my teams by implementing strategic project management methods and ensuring a work-life balance for my department.
I believe mindfulness in the workplace is key to success – a tenet that I live out through my interests in regular exercise, meditation, and family time.
"Atif is an acute professional who has dedicated himself to education in a way rarely seen today."
–

Sam Welbeck – School Principal at MCIS, Cairo Egypt
My education philosophy is drawn from my personal experience. I believe in a philosophy that recognises students as individuals with a natural tendency to enquire, where the role of the educators is to facilitate that learning process. — Click to read more:

My leadership philosophy recognises the difference between imposing authority and exercising influence. 'The challenge of leadership is to be strong, but not rude; be kind, but not weak; be bold, but not bully; be thoughtful, but not lazy; be humble, but not timid; be proud, but not arrogant; have humour, but without folly.' — Click to read more:

To facilitate the provisions for the Gifted & Talented students I have entered my school into an international robotics competition and led the team in realising their 'mission'. This initiative became a springboard for ongoing age specific enrichment projects guided by the STEAM philosophy.
I have successfully initiated, planned, and actioned numerous 1:1 Technology programmes such as the Bring Your Own Device (BYOD) and school provided devices. All supervised under the Acceptable Use Policy. The initiative of the 1:1 device is not only cost-effective but has proven to enhance the students' learning.
Created a clear vision statement for the use of technology across the whole school providing a meaningful purpose for the use of technology. Positively influencing the purchase, rollout and use of technology.
BBC Yorkshire Interview
BBC Radio, Leeds interview regarding the Graduate Teacher Programme (GTP)
Bahrain Tribune Interview
Bahrain Interview during the Education Project Bahrain, regarding the future of education.
Daily Express Interview
Daily Express newspaper interview entitled 'from boardroom to the classroom'
Eastern Eye Interview
Interview with the Eastern Eye and Asian Times news paper entitled, 'Interview with a teacher'.
Other Work
Consultant/Author
Below are examples of my consultant and Author work. Please click on the images for more information.
Educator made in England
Atif Hussain
Experienced Director of IT | Instructional & E-Learning Designer | Training | Consultant | Author